About our Child Care Centres
Leaping Learners is a proudly Teacher owned and operated child care centre. Leaping Learners Early Education Child Care Centre was established in June 2007 by Taneka Smith and Amanda White, two local University Trained Early Childhood Teachers.
After many years of experience working in the local child care industry and with a shared passion for teaching, these two preschool teachers have joined forces to achieve their dream of owning their own child care centres. Because of their teaching background and recognition of the critical importance of early learning, our child care centres are dedicated to providing a fantastic educational service to local children.
Our child care centre offers an educational approach to traditional child care and our early learning centre program is based on current early childhood research and theory.
As an early learning centre, Leaping Learners has been designed using knowledge of child development and learning, and we have 5 star facilities and equipment in our preschool that reflect our philosophy on the importance of the early childhood years.
Our early education centres are big, bright and colourful with fantastic outdoor play spaces, fun atmosphere and attractively decorated buildings. Children love it here at our early learning centre and we are sure yours will too! Come and play with us!
Learn more about our centres
Small Business Awards "Voted Outstanding Child Care"
Leaping Learners are always striving to make ourselves the best we can be, because of this we have been awarded Multi Awards Winners for "Outstanding Child Care Centre" in 2008, 2009, 2013 and 2019.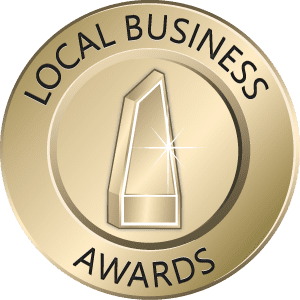 Why Choose Leaping Learners?